As time progresses and age or other diversions begin to interfere with photographic endevours, trips into the mountains seem to become fewer and further between. The idea came to mind that it may be possible to recreate some of our favorite areas using computer simulation. Displayed on this page is experimental work that is an attempt to recreate, under the guise of virtual reality, some of the places and territories that we have travelled and photographed.


Starting from home, a virtual trek through some of the places in the Rocky Mountains that have served as a source of inspiration for almost twenty years. The front and back yard panoramas have been produced using fairly standard photographic techniques, while the remainder of the landscapes are computer simulations of real places. These landscapes are presently in very basic form and serve more as place holders for work that still needs to be done.

.
Click the Browser "Back" button or click on "News" to return to this page.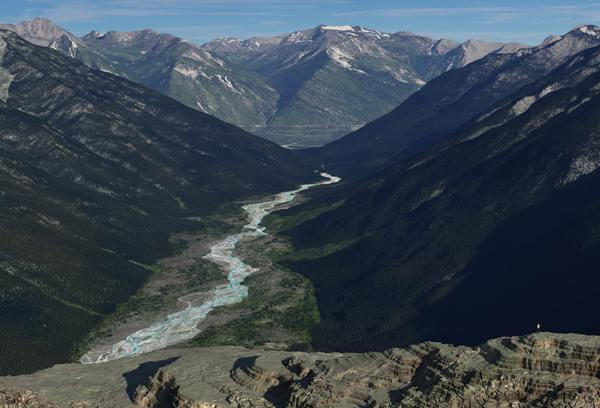 The headwaters of Swift Current Creek, Mt. Robson Provincial Park
While the location does actually exist in real life, this particular image has been rendered from an environment that exists only in the memory of a computer. Every element of the image has been modelled in three dimensions and the rendering of the image was done with Terragen.
.